Contents
#1 Solve "Fiber" Problem – Silicone Pad TL Type
#2 Solve "ink see through the front of the garment"
#1 Solve "Fiber" Problem by TL Type
Do you have "Fiber" problem after printing, especially for cotton material?
We have developed silicone material (TL Type) for solving this problem.
If you have problem with Fiber, please try our silicone pad!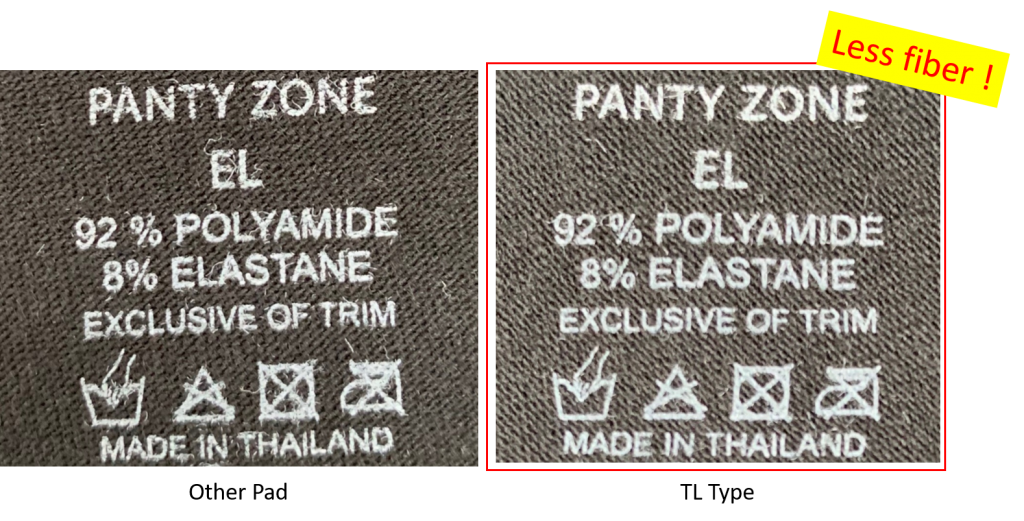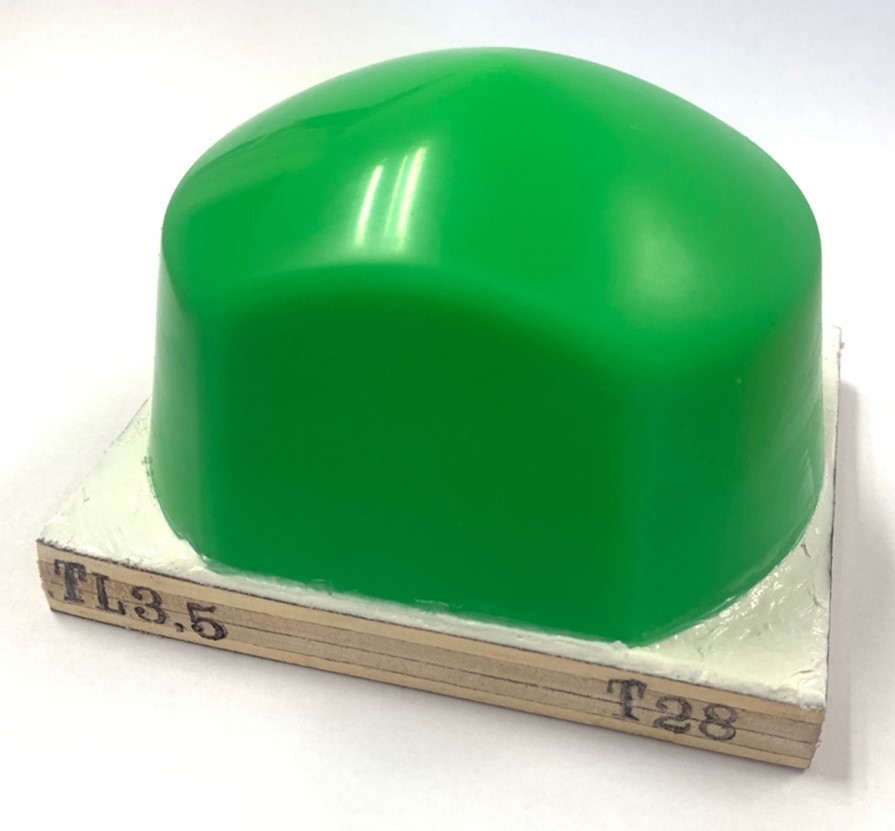 #2 Solve "ink see through the front of the garment"
We, Tokuabe, would like to introduce our Tagless Pad Printing Technique "Solution for ink seen through the front of the garment."
This makes your clothes look not good.
This also happens by screen printing.
We can solve it by our high-level plate making skill.
It means it is only us who can do it.
It is "Controlling etching depth less to decrease the amount of transferred ink."
Refer to the picture, you can see the difference of how ink's seen through,
comparing between 35μm and 18μm of plate's etching depth.
Like this, our etching depth control skill can make your clothes' appearance high quality.
And also, we can do different etching depth for each part in one logo.
Please feel free to contact us.
We're looking forward to your contact.